Pittsburgh Has a New Team to Fight Against Pet Cancer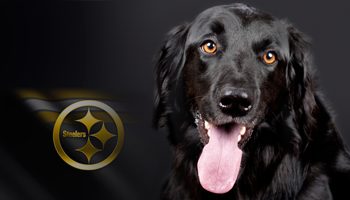 What is Pittsburgh?
The old answer was a "smog" city. Then it became the "Steel Curtain" city. Today, it is a hidden gem of innovation in technology, great health care systems and amazing restaurants known all over the world.
But the truth is that Pittsburgh is full of great people and amazing opportunities. One example close to my heart is PetCure Oncology's partnership with Pittsburgh Veterinary Specialty and Emergency Center (PVSEC).
As of this week, PetCure Oncology at PVSEC is now open and providing a level of cancer care for pets that is unprecedented in this region and available in only a handful of markets across the country.
The doctors at PVSEC on Camp Horne Road in north Pittsburgh have been there for our pets since the day they opened their doors. They have helped so many of us through many decisions with our beloved family members. This year, they have gone a step further and partnered with PetCure Oncology to offer more hope, compassion and leading-edge care for pets with cancer in the Steel Curtain City.
PetCure Oncology is giving the pets in our area a way to tackle cancer like our Steelers defense does every Sunday. (It's Pittsburgh; you have to mention the Steelers in a blog!)
PVSEC and PetCure Oncology are joining together to offer our pets what has been available to human cancer patients for years. So it doesn't surprise me that in this great city that is always moving ahead we are now able to offer that same treatment to our pet family.
So, when you hear that word that scares us all… you know, the C-word… Think Pittsburgh. Let's tackle that cancer together with the brand new team at PVSEC and PetCure Oncology.
We are here for you and your pet.
If your pet has been diagnosed with cancer, please contact a PetCure Oncology location near you. Our team is ready to assist you in finding the best treatment option for your pet.
This personal blog entry was contributed by Marlene Wirfel, PetCure Oncology's program director in the Pittsburgh region.