PetCure Oncology at SAGE – San Jose, California
Welcome

In the Bay Area, PetCure Oncology has partnered with SAGE Centers for Veterinary Specialty and Emergency Care (SAGE). The four-center network is northern California's leading specialty veterinary provider with facilities conveniently located around the San Francisco Bay in Campbell, Redwood City, Dublin and Concord.
The SAGE team includes board-certified specialists in 10 specialty areas, including nine medical oncologists, three neurologists, 15 surgeons and 12 internists. Medical oncology is available at all four locations while radiation oncology is located only at the Campbell facility. SAGE's reputation for delivering exceptional patient care, going the extra mile for pet owners, and embracing innovative medicine made the PetCure Oncology at SAGE partnership an ideal collaboration. Together, we will work with you and your veterinarian to create the best achievable treatment plan for your pet.
Your care team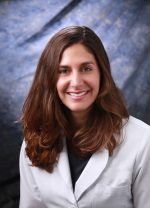 Radiation Oncologist (PetCure at SAGE): Lauren Quarterman, DVM, DACVR (RO)
Dr. Lauren Quarterman recently joined the PetCure Oncology team at SAGE Centers for Veterinary Specialty and Emergency Care, bringing her expertise in radiation oncology to the Campbell location.
Dr. Quarterman earned her DVM at the University of Georgia in 2009 and completed a one-year small animal medical and surgical internship at VCA West Los Angeles Animal Hospital. She then completed a 2-year residency in radiation oncology at North Carolina State University and received her board certification in veterinary radiation oncology in 2012.
In her role, Dr. Quarterman remains focused on the continued advancements in the field of veterinary radiation oncology with a strong focus on improving quality of life.
Hospital Operations Manager – Campbell: Chad Van Every
Board-Certified Medical Oncologists:
SAGE Campbell: Dr. Michael Kiselow, Dr. Rebecca Regan, Dr. Steve Shaw
SAGE Concord: Dr. Lori Cesario, Dr. Jason Kidd
SAGE Dublin: Dr. Ashley Bennett, Dr. Wendi Velando Rankin, Dr. Chantal Tu
SAGE Redwood City: Dr. Bryan Marker, Dr. Marissa Ruppel, Dr. Naoko Sogame
Radiation Therapist: Gemma C., RT
Veterinary Technician: Danielle G.
Veterinary Technician: Leandra A.
Veterinary Technician: Noa C.
Client Liaison/Veterinary Assistant: Krissy M.
Team Email: SAGE@PetCureOncology.com
How to make an appointment
Simply give us a call at (833) PET-HERO.
We will reach out to your family veterinarian to make all the arrangements and obtain your pet's medical records. To get the most complete picture in advance of your visit, our specialists will discuss your pet's medical history with your family veterinarian before you come in for a consultation. You will also be asked to complete some forms before your visit.
On the day of your appointment, a specialist will examine your pet and answer any questions you have. Together, we will work out the best treatment plan possible and start your pet's journey toward better health.
Learn more about what to expect during your visit
If you are coming from out of town
We want to make your visit as easy and stress-free as possible. If you would like assistance finding pet-friendly hotels and restaurants nearby, we are happy to help. If you have any other questions, simply ask one of our client service coordinators.
Save
Save
Save
Save
Save
Save
Save
Save
Save
Save
Save
Save
Save
Save
Save
Save
Save
Save
Save
Save
Save
Save
Save
Save
Save
Save
Save
Save
Save
Save
Save
Save
Save
Save
Save
Save
Save
Save
Save
Save
Save
Save
Save
Save
Save
Save
Save
Save
Save
Save
Save
Save
Save
Save
Save
Save
Save
Save
Save
Save
Save
Save
Save
Save
---