We're Growing Again! PetCure Coming To California & Florida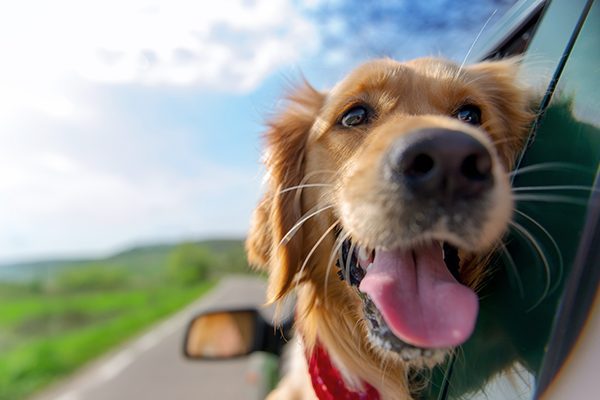 We're at it again!
In case you missed the news earlier this month, I'm excited to share the announcement that PetCure Oncology will be expanding into California and Florida later this summer. With new locations in San Jose, California and Jacksonville, Florida, stereotactic radiosurgery (SRS) will be available at PetCure locations from coast to coast!
"When we first launched PetCure Oncology a few years ago, one of our primary goals was to create mainstream accessibility to SRS for pets," said Scott Milligan, PetCure Oncology's CEO. "We remain committed to that mission. Any pet parent dealing with a cancer diagnosis has the right to understand all of their options and deserves to have access to them. We look forward to providing that support in northern California, Florida, and the other markets we will be moving into."
In less than two years, we have opened five centers and treated more than 800 pet patients. About two-thirds of them have benefited from SRS, the advanced form of radiation therapy that we are committed to making available to pets across the United States.
The soon-to-be-open sites will increase our industry-leading national network of veterinary SRS providers to seven. The new partnerships with SAGE Centers for Veterinary Specialty and Emergency Care (SAGE) in San Jose and Southeast Veterinary Oncology and Internal Medicine (SEVO-Med) in Jacksonville follow the same partnership model that has already proven superior for patients, convenient for pet owners, and effective for referring veterinarians across the country. By partnering with exceptional specialty animal hospitals, we are able to combine PetCure's expertise in radiation oncology with the hospital's specialty services such as oncology, internal medicine, surgery and neurology. This allows us to provide comprehensive cancer care for pets under one roof.
The partnership with SEVO-Med also means a new radiation oncologist will be joining the PetCure Radiation Oncology Specialists (PROS) network. Welcome Dr. Tracy LaDue to the team! Dr. LaDue, board-certified in both radiation oncology and medical oncology, will become the fifth member of PetCure's network of radiation oncologists and will oversee all clinical care at the Jacksonville location.
Do you have friends or family in northern California or northeast Florida?
Let them know we're coming. Share the good news! Find PetCure Oncology on Facebook for status updates as we get closer to launch time.
This personal blog entry was contributed by Ben Chiswick, PetCure Oncology's Director of Marketing Communications, and the proud pet parent of Bandit, an 8-year-old Australian Cattle Dog.