Questions You Need to Ask Your Veterinarian About Pet Cancer
The word "cancer" is one of the hardest words to hear as a pet owner. Your pet is a member of your family, and their health and comfort are important to you. To give them the best care and make the most appropriate treatment decision, you need to have all the facts. It's important for you to be able to talk candidly and openly with your pet's cancer care team.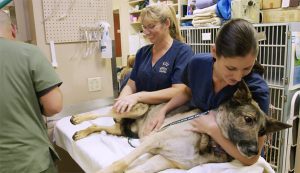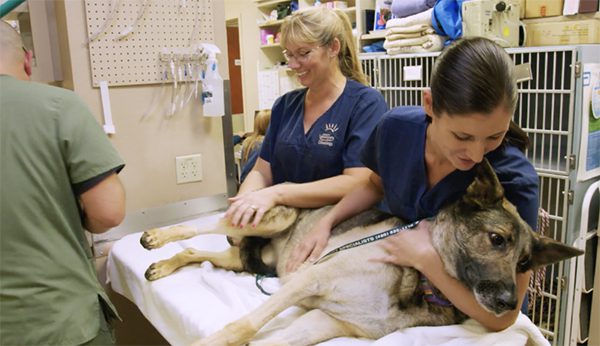 We Specialize in Oncology for Dogs & Cats
That's why we've developed a worksheet for pet owners to use with their veterinarians with all the questions they'll need to make the best decision for their pet.
If your pet has been diagnosed or has suspected cancer, use this worksheet when preparing for a visit with your veterinarian or specialist. You may want to bring a notebook so you will have plenty of space to write everything down, and you can refer back whenever needed. Ask the right questions to get the answers you need to make the best decision for your pet.
With four different sections and ample space to write-in answers, you can learn:
Critical information to share with a veterinarian or specialist prior to your exam visit
Top questions to ask your veterinarian or specialist when your pet has received a cancer diagnosis
Important questions about cancer treatment options and how to make an appropriate decision for your pet
Critical questions to ask your veterinarian during cancer treatment
The Talking to Your Veterinarian About Cancer worksheet makes having the pet cancer conversation with your veterinarian easier, so you can focus your attention on what matters most – your pet.
Download the Talking to Your Veterinarian About Cancer worksheet.