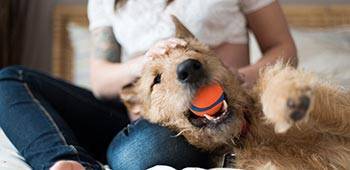 FIGHTING FOR YOUR PET'S LIFE, WE ARE HERE FOR YOU.
Hearing the words "your pet has cancer" is devastating. In the past, a cancer diagnosis may have left pet parents with little or no hope. PetCure Oncology is committed to changing that with our board-certified veterinary oncologists and specialists. Today, you can take comfort in knowing there are new therapies revolutionizing the way we treat cancer in our dogs and cats—and they're now available for your furry loved one.
---
Pet Parent Guide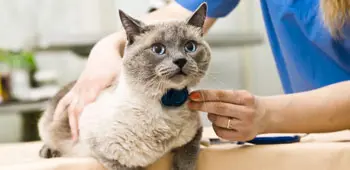 INNOVATIVE TREATMENT, LIFE-CHANGING CARE FOR YOUR PET.
Stereotactic radiation (SRS/SRT) is an advanced form of radiation therapy that has already been proven effective in treating humans with cancer. What sets SRS/SRT apart is its powerful and unprecedented precision, which now enables the treatment of some tumors that were previously considered untreatable.
SRS/SRT is a non-surgical therapy that puts a premium on your pet's quality of life, resulting in far fewer treatment sessions, anesthetic events and side effects.
---
ABOUT SRS TREATMENT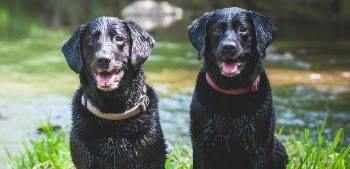 PET CANCER CARE THAT REALLY CARES, EVERY STEP OF THE WAY.
Founded by a frustrated pet parent, PetCure Oncology is teaming up with veterinarians all over the country to give more people and more pets access to comprehensive cancer care that includes SRS/SRT as a treatment option. Just as important, our teams of specialists deliver this treatment with an extremely high level of care—for you and your pet—every step of the way.
---
THE PETCURE STORY
Our Mission Is To Revolutionize Cancer Care For Pets Through Treatment, Technology & Teamwork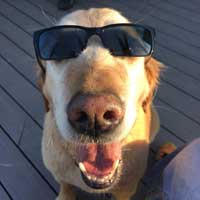 Be Inspired By Our Pet Hero Stories
Meet Mark "The Lovable Golden" and some of the special pets treated with SRS.
MEET OUR PET HEROES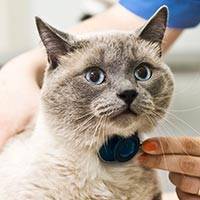 Clinical Trials: Is Your Pet A Candidate?
Get more information, enroll or recommend a pet for a clinical trial.
ABOUT CLINICAL TRIALS