Tips For Celebrating Earth Day With Your Pet
Earth Day is April 22 and there's no better way to celebrate than to enjoy some quality time outdoors–with your pet! Here are a few activities that can help you get in the Earth Day spirit and make some great memories with your dog or cat.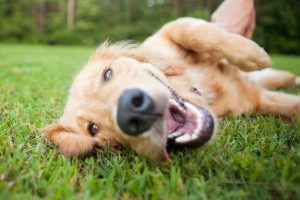 Tidy Up the Dog Park
If your neighborhood has a dog park, chances are there are a few stray bags or trash items that have made their way along the fence. Bring your dog for a visit or schedule a meetup with some of your friends with pets! Taking a few moments to pick up stray trash, plant a few pet-friendly plants or stock up the bags container with eco-friendly (biodegradable) bags will be well worth your time and the neighborhood will thank you for it!
Go for A Walk
This might seem like a no-brainer, but a walk is always a good idea! Especially when you bring along a bag to collect stray trash in. There's a new sensation called "plogging" where runners will pick up trash along the way. Try this out at a walking pace, or amp up the speed to help clean up your neighborhood or local park.
Bring Donations to Your Local Pet Shelter
Every cat or dog deserves a warm and loving home. If you have new or gently used toys, leashes, beds, collars or even towels, shelters are almost always looking for donations. Also, consider bringing canned or bagged food. While you're there, spend some time with the pets to give them a little extra love–they could use it!
Plant a Pet-Friendly Garden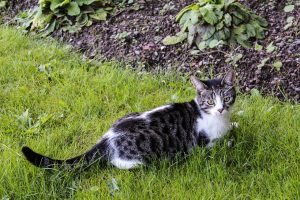 With the spring weather on its way, everything will soon be coming up roses! Earth Day is the perfect day to get your garden ready for the spring and summer months. Always make sure that your garden is pet-friendly and double check to make sure all fertilizer and soil are chemical-free.
Recycle Old Clothing into Pet Toys
That old pair of socks or used t-shirt can have new life as a dog or cat toy! Recycling old household items will be just as fun for your dog or cat as a new toy and eliminates a lot of packaging waste that comes with new toys at the pet store!
Start a Compost
Did you know that pet food is compostable? Composting is a great way to reduce both human and pet food waste. And you have the added benefit of fresh and rich soil for your pet-friendly garden!
Can you think of any more ways to celebrate? Let us know! From everyone at PetCure Oncology, we wish you a happy Earth Day!
If Your Pet Is Diagnosed with Cancer, PetCure Oncology Can Help
Our team is ready to offer you guidance on your pet's cancer journey. To speak with a member of our Pet Advocate team, please call 883-PET-HERO.
RELATED: National Kid & Pet Day, New Year, New Health Goals For Your Pet (And You!), Celebrating Veterinary Technician Week, One Health Day: People & Pets Battling Cancer Together, November is Pet Cancer Awareness Month, Celebrating Veterinary Appreciation Day, Celebrating Our 1 Year Anniversary