Roy, the brave Golden Terrier
From the moment Roy's parents, Katie and Jason, laid eyes on him they knew he was going to be a great addition to their family.
We can't get enough of our pet heroes — Roll over the pets to connect with their stories
You may also sort the grid by tumor location or cancer type to show SRS treatment stories of your choice.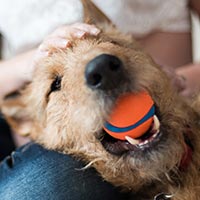 What can you expect?
We understand how stressful it can be when a beloved pet must undergo treatment for cancer. PetCure Oncology will give you a guide to the next steps.
UNDERSTAND YOUR PET'S PATH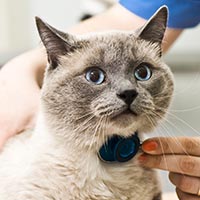 Is SRS right for your pet?
If your pet has cancer, contact the PetCure Oncology location near you and we will help you determine the best course of treatment.
FIND YOUR PETCURE TEAM
Interested in enrolling your pet in a clinical trial?