PetCure Oncology's 1,000th patient is the epitome of hope. 
At only three months old, a Pit Bull Boxer mix named Sydney showed up on the doorstep of Roy Teng's home in Richmond, Indiana, in October 2009. "My wife, Jackie, opened the front door and Sydney was there looking up with her puppy eyes," said Roy.
We can't get enough of our pet heroes — Roll over the pets to connect with their stories
You may also sort the grid by tumor location or cancer type to show SRS treatment stories of your choice.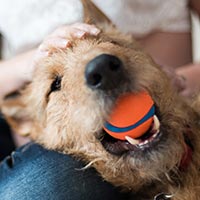 What can you expect?
We understand how stressful it can be when a beloved pet must undergo treatment for cancer. PetCure Oncology will give you a guide to the next steps.
UNDERSTAND YOUR PET'S PATH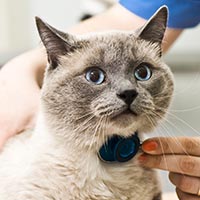 Is SRS right for your pet?
If your pet has cancer, contact the PetCure Oncology location near you and we will help you determine the best course of treatment.
FIND YOUR PETCURE TEAM
Interested in enrolling your pet in a clinical trail?