PetCure Oncology at VRIC – Clifton, New Jersey
Welcome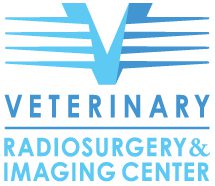 In the New York City area and northern New Jersey, PetCure Oncology has partnered with Veterinary Radiosurgery and Imaging Center (VRIC), which was created as the first veterinary-only, independent, cross-sectional imaging and radiation treatment center in the world. Together, PetCure Oncology and VRIC provide advanced cancer treatment, including stereotactic radiation (SRS/SRT) and imaging to dogs and cats.
Not only has the center treated thousands of patients, it has become a vital educational resource for veterinarians in the application of cross-sectional imaging, including MRI and CT, and advanced radiation cancer treatment. The center pioneered treatment protocols for the application of radiation treatment and cross-sectional imaging.
Your care team
Radiation Oncologist: Kelsey Pohlmann, DVM, MS, DACVR (RO)
Dr. Pohlmann is one of PetCure Oncology's remote radiation oncologists. She oversees teleconsultations and treatment planning for patients and veterinarians in and around New York City, as well as nationally for pet owners that do not reside in a region with a PetCure treatment center. Dr. Pohlmann earned her veterinary degree from the University of Georgia before completing her residency in radiation oncology at Colorado State University's prestigious Flint Animal Cancer Center. She has been working with PetCure Oncology since 2016.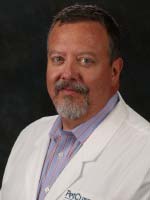 Radiation Oncologist: Neal Mauldin, DVM, DACVIM (Internal Medicine and Oncology), DACVR (RO)
Dr. Mauldin is PetCure Oncology's chief medical officer and a pioneer in the field of veterinary radiation oncology. A triple-board certified veterinary specialist, Dr. Mauldin has extensive experience in stereotactic radiosurgery (SRS). His career has included six years as AMC's radiation therapy program director and section head of diagnostic and therapeutic radiology. At LSU, he was the director of the molecular oncology laboratory for eight years. For the last decade, Dr. Mauldin has been working in private practice in Calgary where he has treated thousands of patients utilizing SRS and RapidArc therapy with exceptional results.
Click here to meet PetCure Oncology's board-certified clinical specialists.
Medical Director: Renee Alsarraf, DVM, DACVIM (Oncology)
Veterinarian: Jacklyn T. Wolfe, DVM
Director of Radiation Therapy: Shivani N., R.T. (T)
Veterinary Technicians:
JoAnna B., CVT
Luz B., CVT
Samantha C., CVT
Jess E., CVT
Team Email: VRIC@PetCureOncology.com
How to make an appointment
Simply call us at (833) PET-HERO.
We will reach out to your family veterinarian or veterinary oncologist to make all the arrangements and obtain your pet's medical records. To get the most complete picture in advance of your visit, our team will discuss your pet's medical history with your veterinarian before you come in for a consultation. You will also be asked to complete some forms before your visit.
On the day of your appointment, you will meet with the veterinarian or radiation therapist responsible for overseeing your pet's care. They will examine your pet and answer any questions you have. Together, we will establish the best treatment plan possible and start your pet's journey toward better health.
Learn more about what to expect during your visit
If you are coming from out of town
We want to make your visit as easy and stress-free as possible. If you would like assistance finding pet-friendly hotels and restaurants nearby, we are happy to help. If you have any other questions, simply ask one of our client service representatives.
Referral Forms
To help make your transition to PetCure Oncology easier, we have two forms available that can be completed in advance of your visit:
If you or your veterinarian have any questions, please give us a call at (833) PET-HERO. We are happy to help.
Save
Save
Save
Save
Save
Save
Save
Save
Save
Save
Save
Save
Save
Save
Save
Save
---