PetCure Oncology: 2017 Year In Review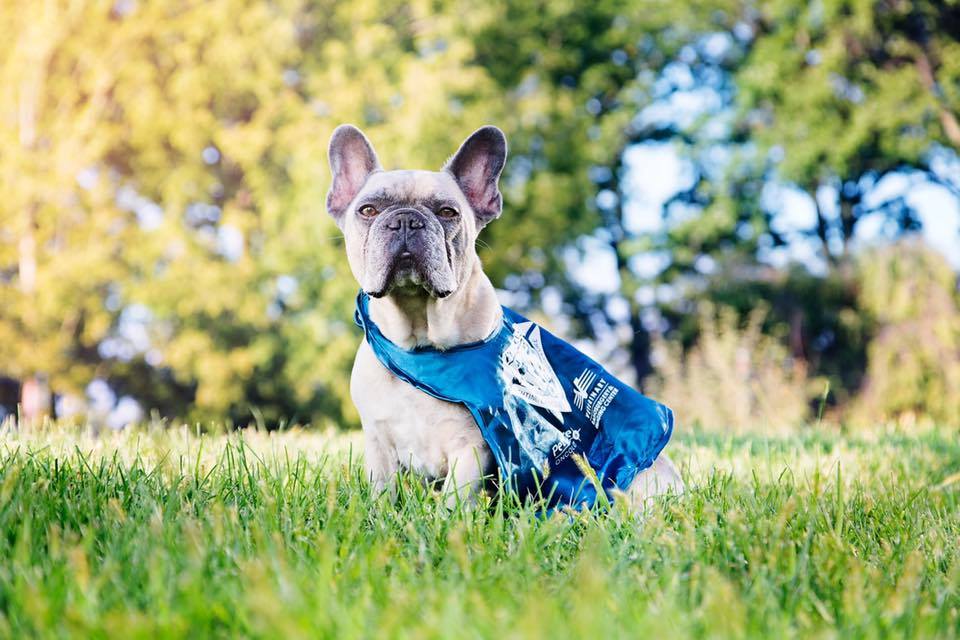 This year we are grateful for many things, but most important to us is the opportunity to improve the lives of so many pets and their families with revolutionary cancer treatment. Since our launch in 2015, we have treated over 1,300 patients! That's 1,300 families who gained more time, more love, and more precious moments with their pets because of PetCure Oncology.
As we reflect on our second full year of treating patients, our minds and hearts immediately go to our goal – being able to say "Your pet is now cancer-free" to those who walk through our doors.
A few highlights from 2017: We treated one really big cat, donated to the Puppy Up organization, hit a major milestone by treating our 1,000th patient and shared some incredible preliminary research data with the brightest minds in veterinary oncology.
We also doubled the number of cancer centers across the United States, to eight. And we will continue to grow our organization to further demonstrate our commitment to providing the most advanced veterinary cancer care possible.
Major partnerships were announced, beginning with Varian Medical Systems, that allowed us to install not one but two of the most advanced radiation treatment machines available in either human or veterinary medicine. Four more are on the way to current or future clinics, to improve cancer care for pets and bridge the gap between human and veterinary cancer care.
Next, our focus on clinical excellence resulted in the announcement of a two-year exclusive agreement with Nanovi for the utilization of PetXmark™ in fiducial-guided stereotactic radiation (SRS/SRT) for dogs and cats. In the past, SRS/SRT has not been an option for pet patients that had previously undergone surgery to remove a tumor. The use of PetXmark™ opens the possibility to treat with a single session of radiosurgery, rather than in the 19–21 fractions typically recommended following surgery.
Underlining our commitment to leading the way in advancing cancer treatment options, we launched two clinical trials using SRS/SRT to give new hope to dogs suffering from lung cancer and those with incompletely resected, grade 2 soft tissue sarcomas.
More resources are now available to pet parents with the opening of a Pet Advocate hotline for families dealing with a dog or cat's cancer. Our Pet Advocates help pet parents understand the nature of their pet's diagnosis and connect them with educational and clinical resources to better manage their pet's care.
Finally, we attended and were invited to present at several conferences this year, including events hosted by the Veterinary Cancer Society (VCS) and American College of Veterinary Radiology (ACVR). We shared preliminary research data with veterinarians and specialists, including a 2017 Clinical Report with insights from our first 1,000 patients.
Much progress was made, but we're still just getting started. In 2018, watch for new cancer centers to open across the United States, providing access to the very best in radiation therapy to more pets and families.
From all of us at PetCure Oncology, we wish you a Happy New Year full of good health, comfort, and joy.