'Tis the Season of Giving: Supporting Puppy Up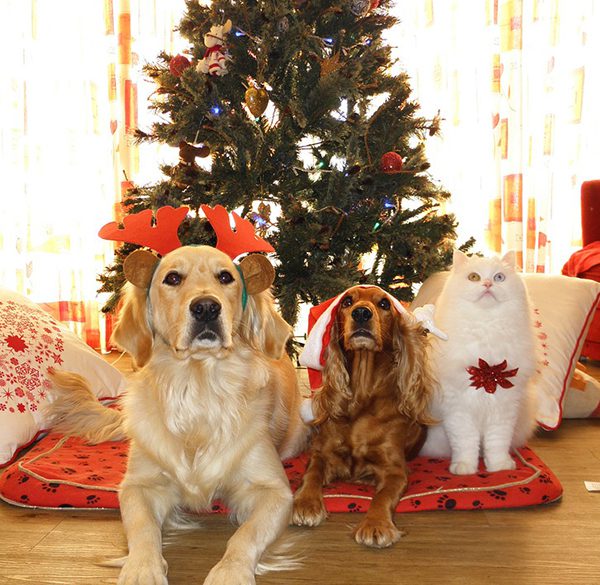 With the holidays officially upon us, we're coming up with new ways to spread holiday cheer and give back to animal-loving organizations throughout our community. Our commitment to saving the lives of pets goes far beyond the cancer care we provide. It's the driving force behind our organization.
Every pet deserves a second chance at life and we are dedicated to advancing their care. We have grown into an eight-site national network that has treated over 1,200 pets with cancer and our work is not done. Our care teams are passionate about saving the lives of pets and giving pet owners hope and comfort during their time of need.
This year, in lieu of printing and sending holiday cards, we'll be donating to Puppy Up, a non-profit organization committed to discovering causes and common links between canine and human cancers. This donation will allow Puppy Up to continue hosting walk events that raise awareness of cancer in dogs, educate pet owners about symptoms of canine cancer, and help fund life-saving cancer research for dogs and humans. Comparative oncology, or translational oncology, is a unique way to approach cancer research, as findings can benefit both human and veterinary medicine – with the ultimate goal of finding a cure for cancer.
We are proud to support Puppy Up and are doing everything we can to ensure cats, dogs and the humans who love them, win their fight against cancer.
Our lives are impacted by each of the pets we treat, and we're inspired everyday by the families who love them. Please consider joining us this holiday season to support your local animal-loving organizations and help save the lives of pets in your community.
We wish you all a holiday season full of health, love and good cheer.
Sincerely,
The PetCure Oncology Family