Pet Hero: Cancer Didn't Stop Kita The Adventurous Pup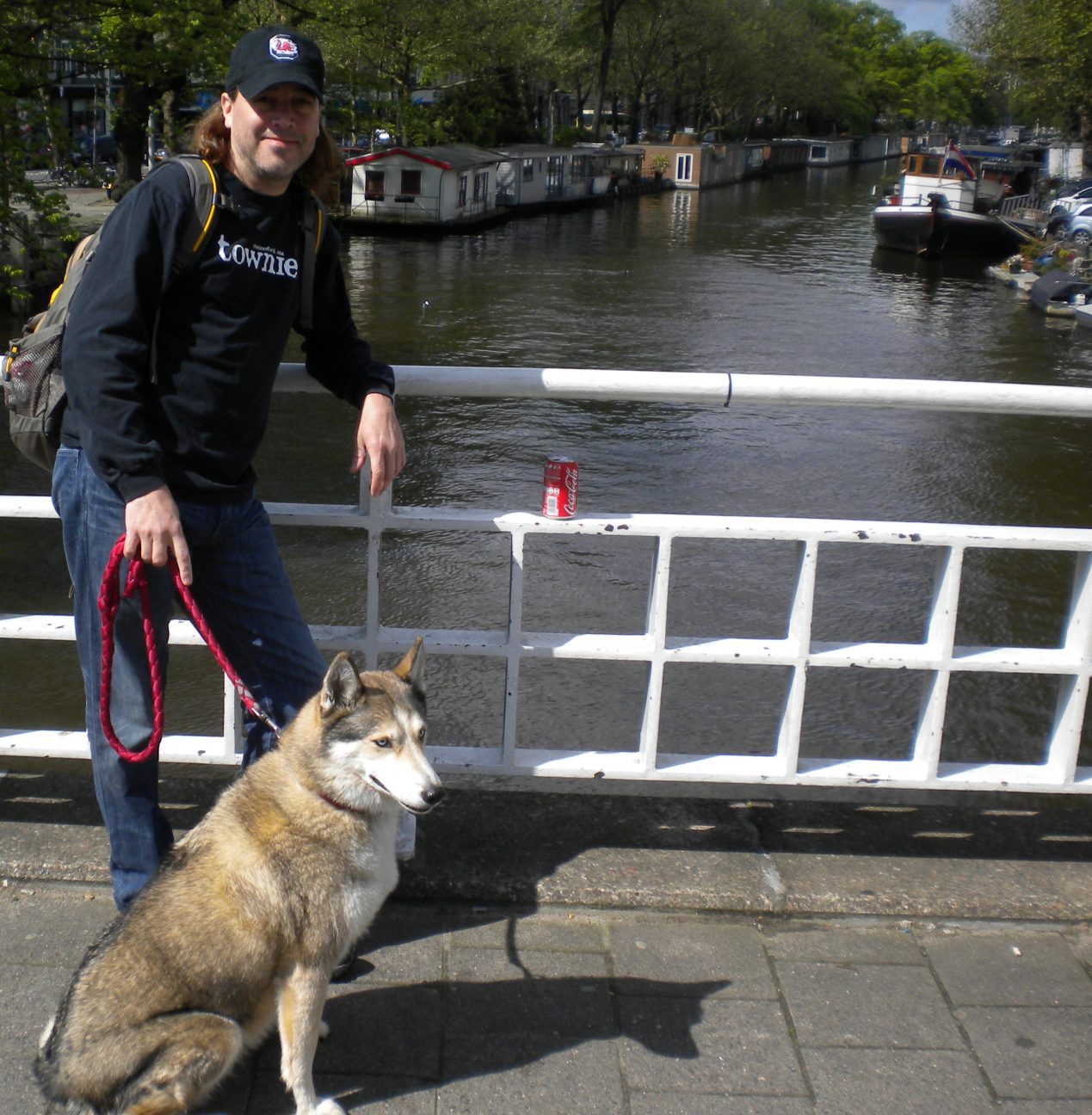 Kita is an exuberant 13-year-old Husky with a sense of adventure. She has traveled and lived all over the world with her parents, Trevor Baker and Robin Ebert.
A cancer diagnosis was not going to slow her down.
Signs & Symptoms
In October 2017, Kita started limping, making it difficult for her to go on walks. She was taken to her primary care veterinarian, Dr. William Otis, who saw nothing unusual on X-ray. He prescribed pain medication and rest for two weeks. Unfortunately, Kita's symptoms worsened and her shoulder became inflamed.
Back for a recheck, Dr. Otis saw that Kita's condition had worsened. Upon further examination, he believed it was probable she had a mass near her shoulder. Through blood work, abnormal cells were found and it was confirmed—Kita had cancer. Trevor and Robin were heartbroken, but they remained hopeful.
PetCure Oncology's Eighth Location Was the Answer
Dr. Otis had recently learned that South Carolina Veterinary Specialists and Emergency Care (SCVSEC) partnered with PetCure Oncology to offer pets in the region a revolutionary cancer treatment—stereotactic radiation (SRS/SRT), a noninvasive form of radiation therapy. He immediately referred Kita to PetCure Oncology at SCVSEC.
There, a CT scan was performed to determine the size and scale of the tumor, which was a soft tissue sarcoma on Kita's left shoulder. Oncologist, Dr. Becky Brown, presented the treatment options, and Trevor decided that SRS/SRT would give his Kita the best quality of life.
SRS/SRT Treatment
Just one week after the installation of Varian's HalcyonTM Treatment System, an advanced delivery mechanism for radiation therapy, Kita began treatment with SRS/SRT. In fact, her first session was also a milestone for PetCure Oncology at SCVSEC, as she was the first patient to be treated at this new location!
Trevor said, "She seemed a bit tired after each session, three in total, but was the same high-energy Kita by the time she returned home each evening." He was impressed not only by Kita's rapid recovery but also by the level of genuine care shown by the PetCure Oncology staff.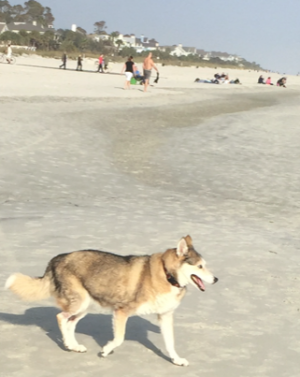 Follow-Up
Just a few days after completing treatment, Trevor noticed a difference in Kita's personality and physical appearance.
"You could feel the tumor had decreased," said Trevor. "She wasn't limping as much and she was able to put more weight on her leg."
To celebrate her SRS/SRT graduation, Kita's family took her to the beach where she resumed her life of adventure, enjoying the sand and ocean waves.
Kita's family was truly awestruck by the speed and effectiveness of SRS/SRT. They said they would absolutely recommend PetCure Oncology to anyone whose pet had been diagnosed with cancer.
If Your Pet Is Diagnosed with Cancer, PetCure Oncology Can Help
Our team is ready to offer you guidance on your pet's cancer journey. To speak with a member of our Pet Advocate team, please call 883-PET-HERO.