PetCure Oncology at Lakeshore Veterinary Specialists – Glendale, Wisconsin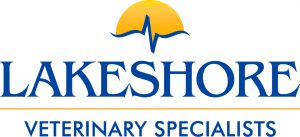 In the upper Midwest, PetCure Oncology has partnered with Lakeshore Veterinary Specialists (LVS) in Glendale, WI, a suburb of Milwaukee. Lakeshore is an outstanding provider of 24/7 emergency/critical care and specialty services serving pets throughout the state of Wisconsin and northern Illinois. Working closely with Lakeshore's veterinary specialty team, we will develop the most appropriate and comprehensive cancer care plan for your pet.
In addition to Glendale, Lakeshore has locations in Oak Creek and Port Washington, WI.
Your Care Team

PetCure Radiation Oncologist: Karri Meleo, DVM, DACVIM (Oncology), DACVR (RO)
Dr. Meleo is one of PetCure Oncology's remote radiation oncologists. She oversees teleconsultations and treatment planning for patients and veterinarians in the state of Wisconsin and northern Illinois, as well as nationally for pet owners that do not reside in a region with a PetCure treatment center. Dr. Meleo is board certified in both medical and radiation oncology and brought 30 years of in-practice experience with her to PetCure, most recently working as the Oncology Department Head for BluePearl Seattle. Dr. Meleo's extensive resume includes board-certification in radiation oncology the first year it was offered (1994) and a slew of research, publication, public speaking and consulting experience for brands such as the Sloan-Kettering Institute, Alpo Pet Foods, Bayer Animal Health, and more.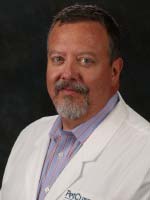 PetCure Radiation Oncologist: Neal Mauldin, DVM, DACVIM (Internal Medicine and Oncology), DACVR (RO)
Dr. Mauldin is PetCure Oncology's chief medical officer and a pioneer in the field of veterinary radiation oncology. A triple-board certified veterinary specialist, Dr. Mauldin has extensive experience in stereotactic radiosurgery (SRS). His career has included six years as AMC's radiation therapy program director and section head of diagnostic and therapeutic radiology. At LSU, he was the director of the molecular oncology laboratory for eight years. For the last decade, Dr. Mauldin has been working in private practice in Calgary where he has treated thousands of patients utilizing SRS and RapidArc therapy with exceptional results.
Meet PetCure Oncology's board-certified clinical specialists.
Lakeshore Medical Oncologist: Rachel Reiman, DVM, DACVIM (Oncology)
Dr. Reiman is a well-known and respected board-certified specialist in veterinary medical oncology and has a special interest in feline oncology and pain management. Having had pets her whole life, Dr. Reiman values the bond between the owner and pet with cancer, and is known for providing exceptional cancer treatment with compassion and empathy.
Lakeshore Medical Oncologist: Rachel Sternberg, DVM, DACVIM (Oncology)
Dr. Sternberg previously provided medical oncology services in the western Chicago suburbs. She has a special interest in osteosarcoma, plasma cell tumors, lymphoma, mast cell tumors, and investigating ways in which the immune system can be modified to better recognize and eliminate cancer cells. Dr. Sternberg grew up in Brookfield and is excited to return home to Wisconsin with her husband, daughter, and cats. In her spare time, she enjoys traveling, fitness, and attending sporting events.
Veterinarian: Meghan Rivera, DVM
Radiation Therapist: Kim K., R.T. (R)(T)
Veterinary Technician: Kimmy M., CVT
Veterinary Technician: Allegra D.
Team Email: LVS@PetCureOncology.com
How To Make An Appointment
If your pet has been diagnosed with cancer and you would like to evaluate all treatment options with a veterinary oncologist, simply give us a call at (833) PET-HERO.
We will partner with your family veterinarian and reach out to make all the arrangements and obtain your pet's medical records. To get the most complete picture in advance of your visit, our oncology specialists will discuss your pet's medical history with your family veterinarian before you come in for a consultation.
On the day of your appointment, you will meet with the specialist responsible for overseeing your pet's care. They will examine your pet and answer any questions you have. Together, we will work out the best treatment plan possible and start your pet's journey toward better health.
If You Are Traveling From Out-Of-Town
We want to make your visit as easy and stress-free as possible. If you would like assistance finding pet-friendly hotels and restaurants nearby, we are happy to help. Also, see our Tips For Traveling With Your Pet For Cancer Treatment. If you have any other questions, simply ask one of our client service representatives.
Referral Form
To help make your transition to PetCure Oncology easier, please ask your veterinarian to complete our Veterinarian Referral Form.
If you or your veterinarian have any questions, please give us a call at (833) PET-HERO. We are here to help.

GLENDALE PRESS RELEASES: 4th Location Opened in Wisconsin, Hope For Wisconsin Pets With, New PetCure Oncology Location In Milwaukee Gets Special Delivery
Save
Save
Save
Save
Save
Save
Save
Save
Save
Save
Save
Save
Save
Save
Save
Save
---