PetCure Oncology at NorthStar VETS – Robbinsville, New Jersey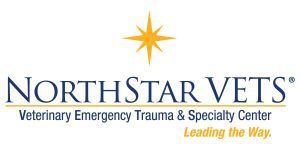 In central New Jersey, PetCure Oncology supports the radiation oncology department at the NorthStar VETS main campus in Robbinsville. Conveniently located within 60 miles of both Philadelphia and New York City, NorthStar VETS is a nationally-recognized emergency, trauma and specialty veterinary hospital that is open 24/7, serving pet parents and primary care veterinarians throughout New Jersey, New York, Pennsylvania and Delaware.
The highly-regarded multi-specialty hospital features board-certified specialists in all cancer-supporting service areas, including medical and radiation oncology, surgery, neurology, internal medicine, and radiology. NorthStar VETS prides itself on 5-star service that puts the pet family first and includes a higher-than-average staff-to-patient ratio. In 2013, NorthStar received the prestigious AAHA Accredited Referral Practice of the Year Award, presented to just one specialty hospital in North America exemplifying the profession's highest ideals and standards.
Your Care Team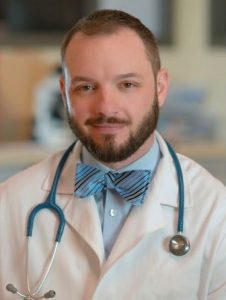 Radiation Oncologist: Rick Chetney, DVM, DACVR (RO)
Dr. Chetney is the lead clinician for this program, overseeing consults, treatment planning, and post-treatment care for all patients within the radiation oncology department at NorthStar VETS. Born and raised in upstate New York, Dr. Chetney is a board-certified radiation oncologist who practiced in the greater Philadelphia area prior to joining PetCure Oncology's affiliated network. He earned his veterinary degree at Kansas State before completing his radiation oncology residency at the University of Tennessee.
Hospital Administrator: Joan Fischer
Radiation Therapist: Dana O, R.T. (T)
Veterinary Technician: Ashley L, CVT
Veterinary Technician: Jazmine E.
Team Email: Petcure.NorthStar@ThrivePet.com
How To Make An Appointment
Simply give us a call at (833) PET-HERO.
We will reach out to your family veterinarian to make all the arrangements and obtain your pet's medical records. To get the most complete picture in advance of your visit, a member of the care team will discuss your pet's medical history with your family veterinarian before you come in for a consultation. You will also be asked to complete some forms before your visit.
On the day of your appointment, a specialist will examine your pet and answer any questions you have. The care team will work with you to determine the best treatment plan possible and start your pet's journey toward better health.
Learn more about what to do if you think your pet might have cancer.
If You Are Traveling From Out-Of-Town
We want to make your visit as easy and stress-free as possible. If you would like assistance finding pet-friendly hotels and restaurants nearby, we are happy to help. Also, see our Tips For Traveling With Your Pet For Cancer Treatment. If you have any other questions, simply ask one of our client service representatives.
Referral Form
To help make your transition to PetCure Oncology easier, please ask your veterinarian to complete our Veterinarian Referral Form.
If you or your veterinarian have any questions, please give us a call at (833) PET-HERO. We are here to help.
---