NBC WLWT 5 News: New Cancer Treatment Available for Small Dogs, Cats in Cincinnati
There is new hope for the 6 million dogs that are diagnosed with cancer each year. The latest veterinary cancer treatment is now available in Cincinnati, a machine called Rapid Arc.
Reporter Jennifer Schack has the story…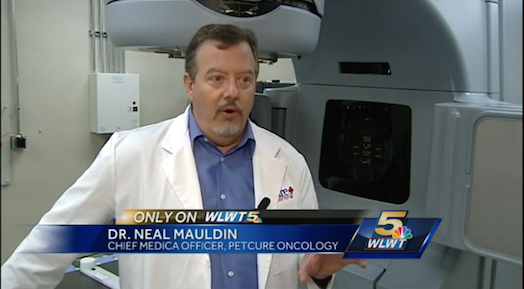 Published August 19, 2015 | By PetCure Oncology | Tagged cancer in pets, Care Center, PetCure Oncology, SRS, stereotactic radiosurgery | Return to In The News.
---