Let's Beat Some Cancer!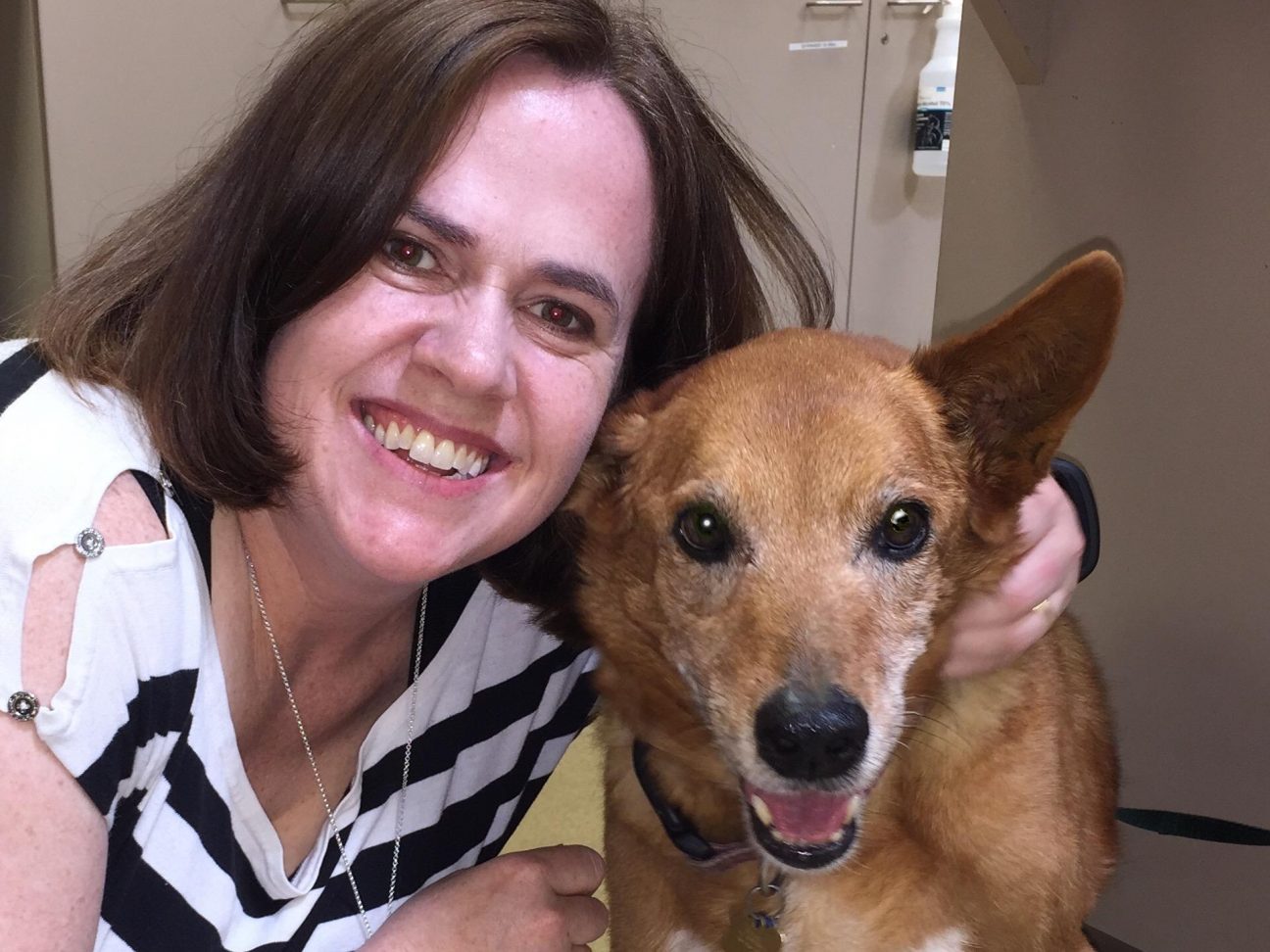 Cienna is a beautiful and sweet girl.
She has a brain tumor. And she's a furry, four-legged friend.
She's been waiting patiently as we've finalized the installation of our Varian Trilogy linear accelerator. You see…today, Cienna will be the first veterinary patient we've treated with stereotactic radiosurgery through our PetCure partnerships. In human healthcare, more than 200,000 patients have been treated using radiosurgery, all without the risks of open surgery or the side effects of traditional radiation therapy. Today we can offer this same level of care to Cienna.
She sits, waiting patiently and calmly as we perform all of the necessary checks to the machine and verify the plans that will deliver a curative intent dose of radiation to that tumor lurking in her brain. But it will be delivered in just three short treatments!
I've worked in veterinary medicine for the last 28 years. And I've NEVER been so excited about what we can do to help pets.  Cancer treatment for animals has come a long way, but this? This is incredible!  I've cried with pet families and tried to assure them that they've done everything they can. Now there's new hope; hope that families can stay together for months, even years longer.
It's always been easy for me to find meaning in what I do.  And I know I'm lucky for that. But as a cancer survivor myself (melanoma and thyroid cancer), I know the fear and anxiety of the unknown. And I know how good it feels to hope. I'm just lucky to be a part of the team that is able to deliver that hope.  My heart is with Cienna and her family and I'm so proud to work with Dr. Boshoven and his incredible team at Arizona Veterinary Oncology. They've all done so much to prepare for this day and Cienna could not be in better hands.
Now, let's beat some cancer!
This personal blog entry was contributed by JoAnn Stewart, PetCure Oncology's Chief Operating Officer and the proud pet parent of Marty, a 1-year-old Boxer.